Oil and Gas Specialist - Worldwide Consultant - 32 years experience - Based in Denver, Colorado
Colorado: 303-726-5663
Florida: 904-310-9495

Professional Skills
Exploration:
Geologic and geophysical expertise in Texas Gulf Coast, E. Texas Basin, Williston Basin, Powder River Basin, DJ Basin, Paradox Basin, San Juan Basin, Douglas Creek Arch area, Permian Basin, Eastern Shelf, Midland Basin, and Delaware Basin. Ability to "carry the ball" from the idea stage through well completion. Have strong technical skills including geophysical interpretation and modeling and well log analysis. Licensed Geographix user. AAPG Active Member
Development:
Have assisted in EOR projects in both carbonate and sandstone reservoirs. Proposed recompletions of marginal properties. Testified before state oil and gas regulatory bodies in Texas, Wyoming, Montana, North Dakota. Hearings included "Tight sands" applications, spacing, field rules, and unitization.
Financial:
Prepared annual exploration and development budget plans using Microsoft Office. Supported budget proposal with economic analysis and potential cash flow statements generated from industry accepted economic yardsticks.
Communication:
Have prepared written and oral presentations for senior management and prospective partners. Ability to "sell" new ideas and geologic concepts is one of my personal strengths.
Prospects
Click Baxter to see - Baxter Ranch - San Joaquin Basin, Kings County, California
Click Bluff Bench to see - Southern Paradox Basin - Bluff Bench - Aneth Area, San Juan County, Utah
Click Madden to see - Philp - Knapp Lease Madden Unit, Fremont County, Wyoming
Click Owl Creek to see - Owl Creek Thrust Trend - Wind River Basin, Fremont County, Wyoming
Family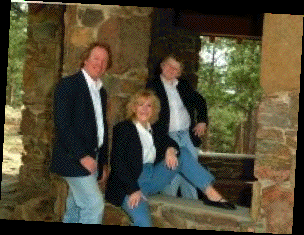 Dwight, Blondie and Dylan
Dwight Ingram
Oil and Gas Specialist
Worldwide Consultant
32 years experience
Based in Denver, Colorado
Colorado: 303-726-5663
Florida: 904-310-9495

Time in the Colorado Rockies
Updated: